Life is Easy...and Low Cost...in This Friendly Vibrant City

Initially I thought I'd stay in Chiang Mai for three or four months. It's now 11 months and counting and I find it difficult to picture myself moving any time soon.
I first fell for Chiang Mai's charms on vacation a few years back, even though my experience was touristy and centered mostly around the old town. But, as I've since discovered, if you take a 10-minute stroll away from the hostels and houses in the old city center, you'll find fancy cafes and restaurants, cinemas, and huge shopping malls and supermarkets stocked with imported food. There are few things you'll miss from home that you won't find here.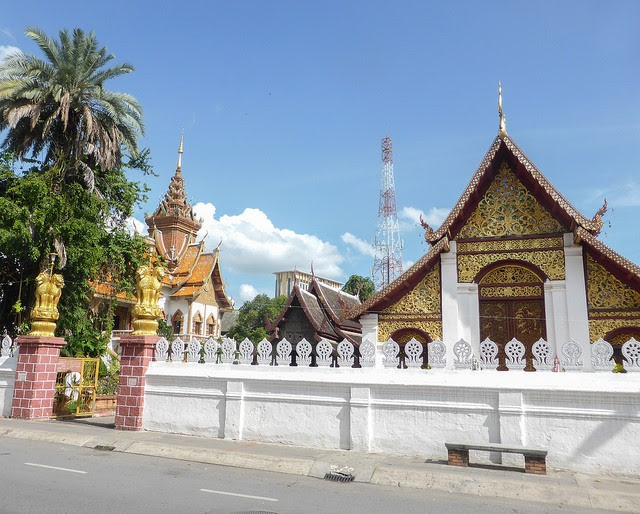 You'll also be spoiled for choice when it comes to accommodation, no matter what your budget. There's a wide range of serviced apartment complexes that rent rooms on a monthly basis. The longer you stay, the cheaper it will be. A comfortable, newly furnished room will start at around $140 a month. Upgrade to more space, more services or amenities, like a swimming pool, and you'll need to stretch your budget, anywhere from $250 to $440 a month. It's also worth noting that prices and availability will vary in some places during the high season, which runs from November to February.
If you'd prefer a house, prices start at around $300 month, the more space and style you want, the more it will cost. A budget of $500 a month will get you serious bang for your buck but there'll most likely be a minimum stay clause, which could be anything from three to 12 months. Houses will also be farther away from the city center so you'll need to take transport into account. You can rent a scooter for around $6 a day, or buy one for around $420. Alternatively, you can make use of the local taxi service songthaws (red vans).
I live in a quiet local neighborhood close to cafes and restaurants and pay $140 a month for a large, furnished room, with a double bed. It has a balcony, is air-conditioned, and includes WiFi. There's a fridge but no kitchen—living in Thailand it's rare you will need one, Thai cuisine is amazing. It's also readily available and seriously low cost. A local dish won't be more than $4 and even in a more expensive restaurant it won't set you back more than $6.50. In total, my partner and I rarely spend more than $135 a month on food.
It's easy to settle into Chiang Mai and you won't be short of friends here either. The expat community is large and hosts several weekly activities catering for all sorts of interests...dance classes and meet ups, theater workshops, yoga, martial arts, language exchange, board games, hiking groups...you name it. This makes it easy to build a community and a group of friends and that, for me, is the icing on the cake.
Chiang Mai makes you feel at home. It draws you in and with so much on offer you'll be in no rush to leave...I'm certainly not...